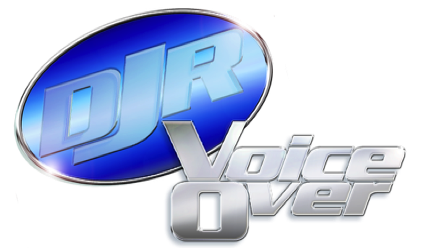 "I am excited to share my experience with Darren. Switching to a telehealth model for my psychology practice was uncomfortable for both me and my clients. Darren's professionalism, attention to detail, and specific direction have dramatically improved the quality of my services. After one consultation with Darren, I feel better connected with my clients and less tired at the end of the day. Most importantly, my clients have commented they feel more comfortable, like we are sitting in my office together. Thank you Darren. Money well spent!"
Karen Fay, Ph.D.
~ CREATING THE SPACE THAT CONNECTS ~
Whether you are a voice actor, telehealth provider, podcast producer, or other professional looking to up your teleconferencing game, we're all in the same boat when it comes to our home studio set up, voice health, and need to convey the right feeling to our clientele. My decades of experience in studio production, lighting design, video production, and performance training will help you look and sound better, acheive greater vocal endurance, and most importantly, connect effectively with your audience.
"As a telehealth physician since 2014 my webside manner is the only means I have of connecting with my patients. The coaching from DJR has been absolutley critical for my success. Darren optimized my equipment, my auditory environment, and my voice health. Most importantly, my ability to compassionatetly connect with my patients virtually would be a pale shadow of what it is today without Darren's help. I heartily endorse him."
~ Kent Northcote, MD
Your gear makes a difference. For the teleconferencer, quality video and sound equal quality client engagement; for the telehealth provider, a warm present connection free of distraction creates trust and a sense of compassionate authority; and for the voice actor, your home studio and sound quality are as much a part of an audition as your performance. During our consultation sessions, I will examine your office or studio space and equipment, and make recommendations based on your personal situation. Everyone's needs are different, and I work with you to achieve the best possible results according to your environment, budget, and professional goals.
"Darren was the key ingredient that gave me the confidence to set up my home studio. He took time to understand my specific needs and helped me identify factors that influence the quality of sound already in my home office that I'm contending with when I record podcasts or get on a conference call. I have relied on him to coach me through several technical audio challenges already and am happy with the results. He's very knowledgeable and easy to work with. I highly recommend him."
~ Mara Jackson - Host of The Bold Business Women Podcast
~ THE ART OF CONNECTION ~
No matter our industry, we're all actors. Through their performance, actors connect information to an audience to acheive a desired effect. These days, voice actors, sales people, and telehealth practitioners all do essentially the same thing - we use technology to personally engage with our respective audience. Tone of voice, body language, and pacing all make a difference in how your information lands with your audience. I give real-time feedback to help you eliminate bad habits, strenghen the good ones, and give you personalized tips and tricks to improve your connection game.
"Darren is a professional in every sense of the word, whilst also being light-hearted, fun, and infinitely patient. He assisted me in getting my whole set up good to go from the ground up, and coached me with my tone, timing, and overall delivery. I trust him 100% with anything having to do with voice acting set up, and coaching in this realm. If I had a third thumb he'd get 3 thumbs up all the way."
~ Amber Widom - Performance Artist, Actor, Comedian
Voice health for the long term is more important now than ever. Many of us use our voices all day long in calls or recording sessions. Avoiding long term injury, of course, is paramount, however, on a day to day level vocal fatigue leads to changes in mood that can have adverse effects on connection and performance. During our sessions, I will guide you through proper warm up techniques, best practices for long term vocal care, and avoiding common pitfalls we are all subject to in our current age of digital communication.