from Cartoons to Boardrooms
Versatile Voices for Modern Media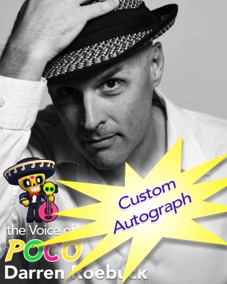 Thank you for purchasing your custom autographed 8x10 photo!
Although I try to deliver these as quickly as possible,
please allow up to 2 weeks for email delivery.
Please write your custom greeting in the space below.
Include the name you want written on the photo,
and the recipiant's email address.