from Cartoons to Boardrooms
Versatile Voices for Modern Media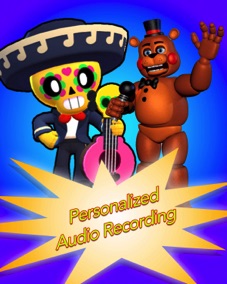 Thank you for purchasing your personalized audio recording!
Although I try to deliver these as quickly as possible,
please allow up to 2 weeks for email delivery.
Please fill in the spaces below.
Include the name, any special occasion,
the voice of Poco or Toy Freddy,
and the recipiant's email address.